Meepl
What is Meepl?
Meepl is an app that allows you to share your measurements directly with us from a distance.
The combination of your scanned measurements (120), a created avatar of your body and our experience to work out your pattern, allow us to determine the correct size and fit for your perfect jacket, waistcoat or tailcoat.
Our 3D scanning solution gives us the option to carry out consultations and/or fittings at an event our premises, your home or in your office, literally anywhere and at any time!
---
---
How it works
How does it work exactly? The whole process should only take a few minutes, using a smart phone or iPad/tablet. We need two scans of your body, one from the front view, one from the side.
This bit is important; you need to be wearing tight fitting clothes such as your competition wear, underwear, lycra gym kit or similar, this allows us to get accurate body measurements. Please also place long hair in a bun to avoid a distortion of the measurements.
The pictures/scans of you are not seen by us, our system creates a 3D avatar of your body shape based on 120 different measurement; from these we can create your jacket, waistcoat, or tailcoat.
For us to obtain your scans and discuss them in more detail with you, you will need to register for an online account. You can do that here. If you already have an account with us, just ensure you are logged in, before using the Meepl app.
Once you're logged in, just click the "What's my Size" button below to begin the process……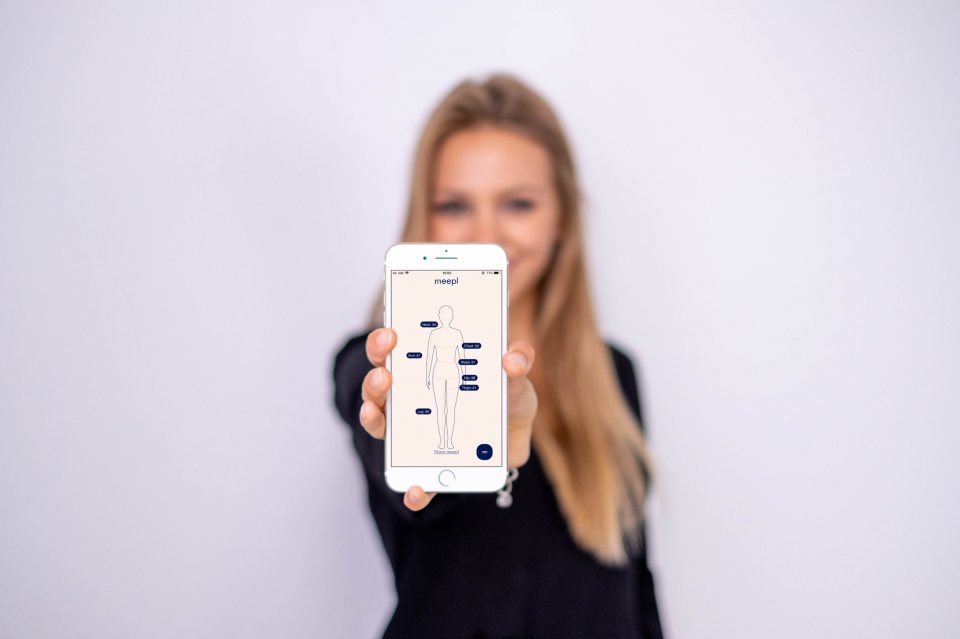 ---
What are my measurements?
Getting your measurements has never been easier. Simply take two self-guided pictures with the app to create your meepl body profile in seconds.
---
Buying from us
Will 3D scanning replace how you buy from us and what we make you? No definitely not! It will help by allowing us/you to take your measurements in a very safe way and check them. We store your data safely, and we only use it for your personal tailored jackets, waistcoats, or tailcoats. If or when possible, we would still like to show you our range of fabrics in person, it can help for you to see and feel them, you can come to us, use our mobile service where we come to you, or have an online meeting/fitting using Zoom or Teams
---
Our collaboration with Meepl
We are delighted with our collaboration with Meepl, we now have a scanning solution to help us measure your body in different ways.
We are excited by this new development which gives us the scope to work with customers remotely or in person. So far Meepl has shown an accuracy of 97.3%!
---